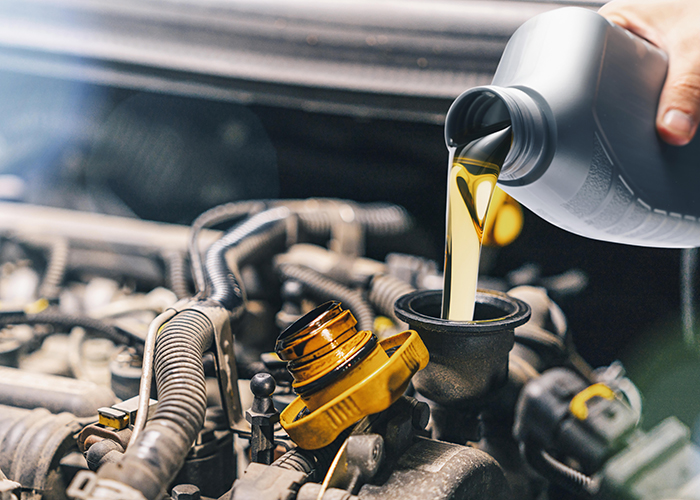 BMW with its name and reputation always comes up with up to the mark models and variants to ensure safety, reliability, power, dynamics, and moderation as well as premium serviceability and customer-retention policy. BMW isn't only limited to vehicle manufacturing but also serving its customers with its quality-oriented lubricants for personal, commercials, and heavy-duty vehicles under its brand name. These lubricants are a name of quality and reliability as their parent brand's reliability and fame. Let's talk about some of the benefits using its refined lubricant production. BMW Twin Power Turbo engine oils support and energize the properties of BMW engines and ensure full power delivery with high efficiency and performance as this range help to protect the engine against wear and corrosion. This helps to keep the engine clean and to increase its service life, making it a reliable and trustworthy cruising partner by strengthening its working and increasing its engine life. With Original BMW Twin Power Turbo Engine Oils, you are always on the safe side. You can further opt for different categories of Twin Power Turbo engine oil, Efficiency requirements, as well as, optimum performance engine oils. Discovering the ideal original BMW Twin Turbo engine oil for your BMW engine isn't a difficult task nowadays. You can benefit enough from their long-lasting and durable performance.
BMW Twin Power Turbo Silver category engine oils
BMW Twin Power Turbo Silver category engine oils are well-known for sustainable driving pleasure to boost your energizing experiences. These oils not only contribute to good engine performance and wear protection, but also help to keep critical engine parts clean and to protect the engine for quite long. Twin Power Turbo Silver category is available in BMW Twin Power Turbo, Longlife-01, 5W-30, BMW Longlife-04, and
BMW Twin Power 5W-30
. Whereas, another variant, Twin Power Turbo Gold engine oils are known for outstanding performance, set new standards, and high engine protection guarantee. Oils with the "FE" on the label (fuel economy) are designed especially for fuel savings. Twin Power Turbo Gold category engine oils are available in Twin Power Turbo, BMW Longlife-01FE, and 0W-30.
Twin Power Turbo engine oils
Twin Power Turbo engine oils from BMW are specially designed to shows improved fuel economy, as well as, leading to reduced CO2 emissions, making this environment-friendly and sustainable product. This product range is made to protect the engine from sludge that malfunctions its performance and is avoided to enable a long engine service life. This product range has a specialty of capturing dirt particles to avoid sludge and plaque accumulation, reducing deposits in the engine, and improving its performance. It has a lower tendency to evaporate, leading to low oil consumption and thus less frequent oil changes. It also ensures outstanding low-temperature performance, even in temperatures as low as -40°C, enabling easier cold-start characteristics. A professional engine oil range like BMW Twin Power Turbo variants will energize your rides and doubles your experiences of cruising through the roads. So, choose engine oil brand rationally and enjoy the benefits while preserving your engine at long.